The life of Lanza del Vasto, a reflection of his thought, brought together very different universes. Poetry, metaphysics, sculpture, medieval music, fellowship, handicraft, nonviolent action, nothing was foreign to him! Let's attempt to summarize his exceptional background and history in a few lines.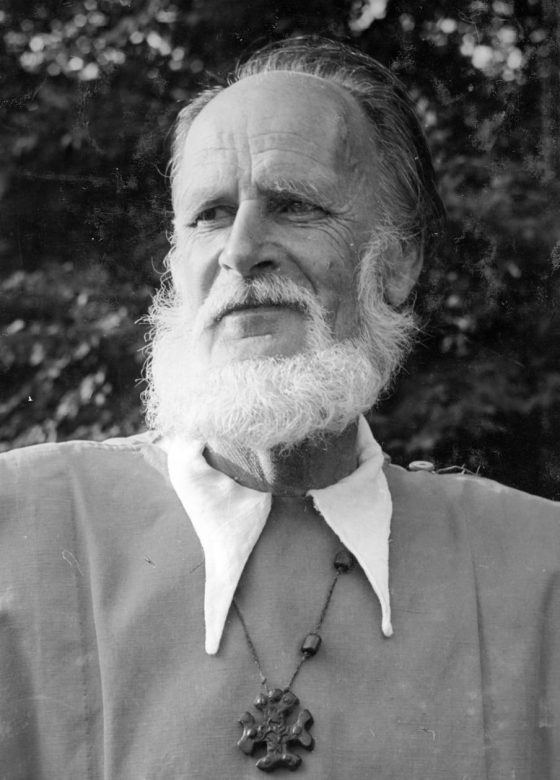 Born into an aristocratic family from southern Italy, the young man studied in Paris, then in Florence and Pisa where, in 1928, he defended a doctoral thesis in philosophy. Driven by an immense intellectual appetite, but also by an intense passion for life, he wavered between a university career and an artist's life. He frequented the writers of the time, developed a close friendship with Luc Dietrich, and traveled abroad, mainly to Italy, Germany and Greece...
But soon the desire to "look the world in the eye" led him to more distant horizons. In India, which he traversed from Ceylon to the Himalayas, the philosopher poet lived as a vagabond and a pilgrim. At the center of this journey was the significant encounter with Gandhi, who gave him a new name: Shantidas, servant of peace. The rest of his life, henceforth, was marked by non-violence, not as a mere moral ideal, but as a catalyst of spiritual and social transformation.
Back in France, Lanza published Return to the source in 1943, which told the story of his journey and made him famous. He pursued the idea of founding a Christian-inspired "Gandhian order of the West", open to every human of good will. But the years of war forced him to wait. In 1948 he founded the Community of the Ark, to which he devoted himself for thirty-three years, delivering a message of wisdom and peace throughout the world. He died in Spain on January 5, 1981, in his eightieth year.
Each step of his life was incredibly eventful and is worth diving into more deeply. Poet, pilgrim, patriarch, prophet, Lanza del Vasto seems to have lived many lives in one!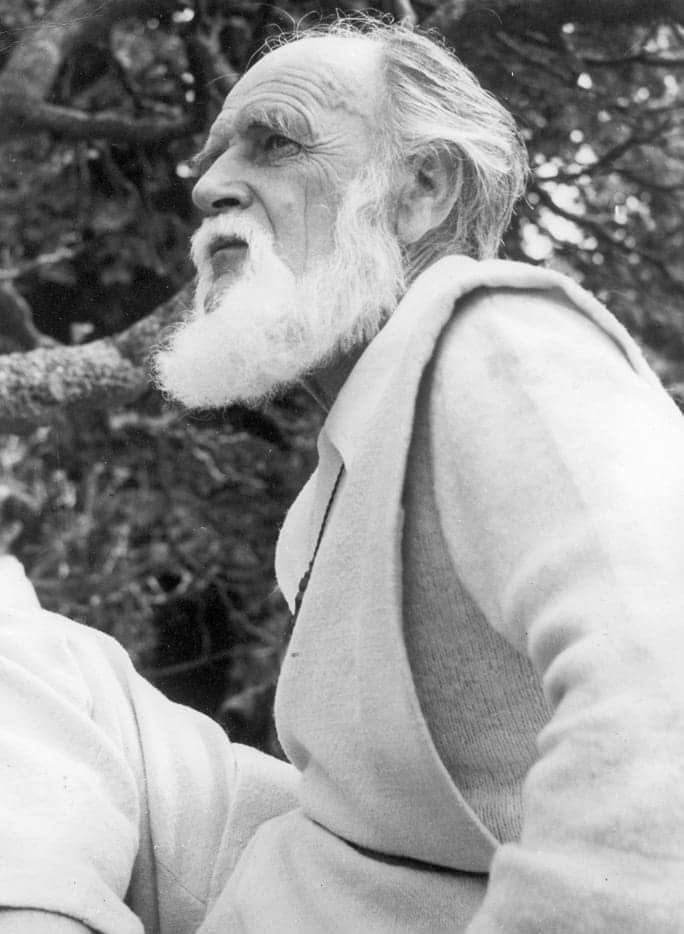 Here are the three key periods of his life :