Born on September 29, 1901 in San Vito dei Normanni in Italy, near Brindisi, Giuseppe Lanza had a peaceful childhood, punctuated by deep spiritual experiences.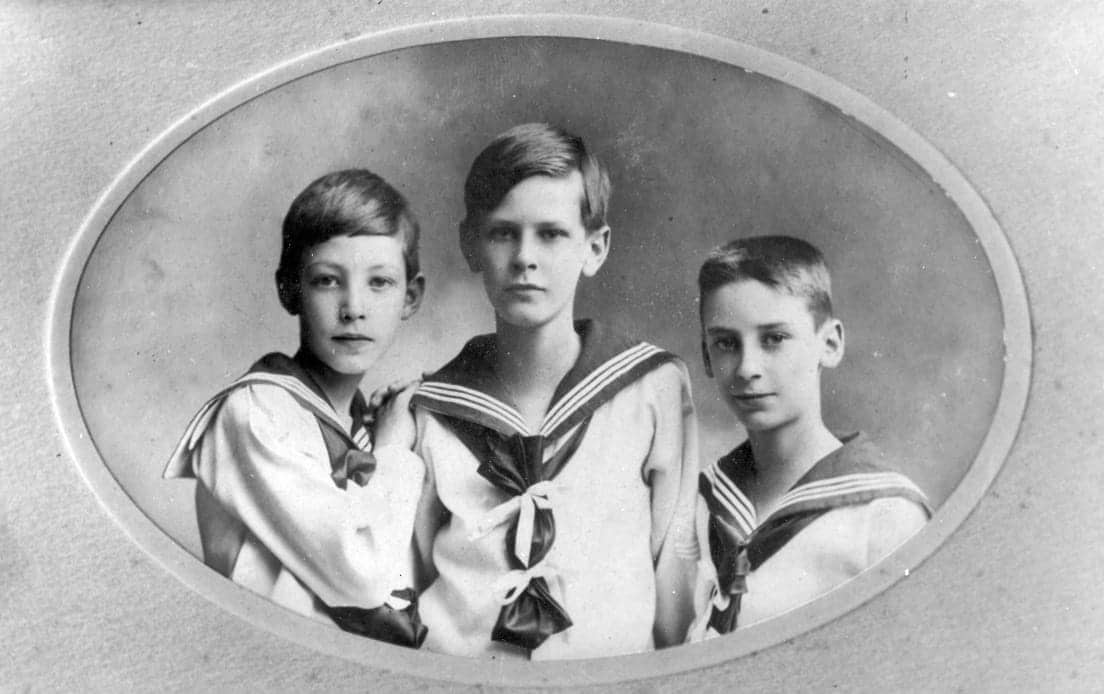 His birthplace was close to the sea. The Mediterranean light, brightening his youthful years, shaped his worldview where "everything is linked" and where all things reflect light like the facets of a crystal. This intuition gave birth to an original thought, which considered the relationships between beings as more essential than the beings themselves. He would continue deepening this intuition, key to his future philosophical system.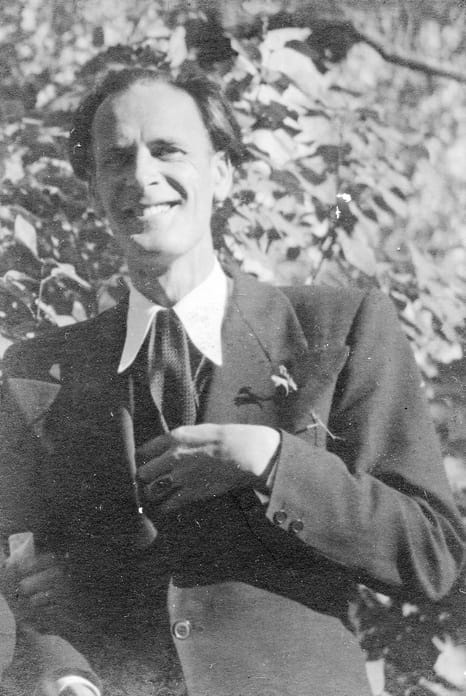 In 1911, his father abandoned the family. The young Giuseppe moved to Paris in 1913 with his mother and two brothers. During his high school studies at Condorcet High School, he discovered his literary gift and wrote his first poetic verses. In Florence in 1921, without giving up poetry, he began studying philosophy. Although he followed the classes with a certain dilettantism, the intellectual challenge fascinated him. Seven years later, at the University of Pisa, he defended a doctoral thesis that he considered to be his masterpiece: "Approaches to the Spiritual Trinity".
For a few years, the young man had seen himself as a thinker and an artist free of any religious affiliation. But in 1925, he read a text by Saint Thomas Aquinas which overwhelmed him and spurred him to renew the Christian faith of his forebears. The three powers of the mind (sensitivity, intelligence and will), the principle idea of his thesis, was hereafter irradiated by the mystery of the Trinity.
Despite his advanced studies, Lanza did not want to remain an intellectual. He knew that all authentic wisdom had to be confronted with the depths of reality, and transmuted into love. Renouncing a university career, he chose to take to the road and the sea.
KEY EVENTS
Childhood (1901-1919)
1901: born in San Vito dei Normanni, Southern Italy.
1903-1904: birth of his two brothers, Lorenzo and Angelo.
1911: his father abandoned the family.
October 1913 - July 1920: secondary school studies in Paris.
Studies (1920-1929)
1920-1921: philosophy studies in Florence.
1921-1925: philosophy studies in Pisa, making friends.
June 1923: overwhelmed by the reading of Ruysbroek the Admirable.
August 1924 and 1925: Intellectual gatherings - Decades of Pontigny.
September 1925: read St. Thomas Aquinas and conversion.
1926: Back to Florence. Friendship with Giovanni Costetti.
1927: Conquisto di Vento, by "Lanza del Vasto". Read the Old Testament.
June 1928: Doctoral thesis in philosophy.
1928-1929: Breaking his engagement with Mary, a young American woman