Published on
29 September 2020
The English version of the official Lanza del Vasto website is online!
After the French, Spanish and then Italian versions, our site now exists in English. A giant step forward, opening up to the whole world, which we symbolically wish to announce to you today, the anniversary of the birth of Lanza del Vasto.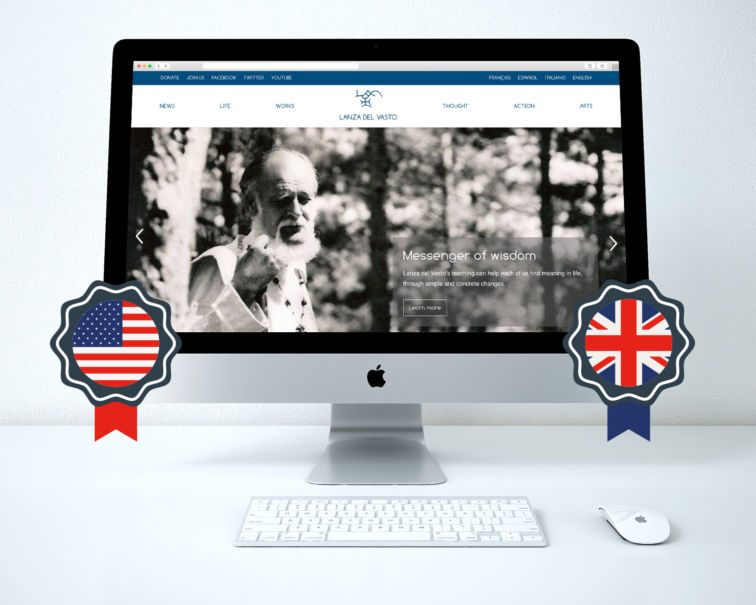 119 years ago, on September 29, 1901, Giuseppe Lanza was born in San Vito dei Normanni in Italy. To celebrate this special date for the Friends of Lanza del Vasto association, we are officially uploading the English version of the site dedicated to him.
This long-term work was carried out by several people who gave of their time to translate the many contents of this site. Thanks to Maurween Veyret, Kate de la Mare, Céline Smith and Joëlle Evrard for their contributions. A special thank you to Hélène Bodin who translated a large part of the site. Finally, thank you to Hervé Eulacia for his precious proofreading.
The work is not done. Testimonials, quotes, news are not yet available in English. We appeal to you, Lanza del Vasto enthusiasts, lovers of the language of Shakespeare: if you want to give some of your time to participate in this collegial translation, write to contact@lanzadelvasto.fr.